Bob Brandes Woodworking
Unique and beautiful custom reclaimed woodworking, decor, furniture, and Objet de Wood.
R.T.Brandes creates one of kind, custom woodwork from primarily sustainable, recycled, reclaimed, or FSC certified wood for home and garden. A local Bay Area maker, you can find R.T. Brandes works available for purchase at
local retailers
. Explore
past projects
for custom request inspiration or browse
currently available works
for instant gratification.
Explore currently available works and find
local retailers for purchase.


Browse past projects and get inspiration for
your own custom request.
Powered by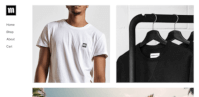 Create your own unique website with customizable templates.